Because I love korea.
We finally managed to put our pics and videos in the computer and... I need to show you that :
That's what you are supposed to fill in when you enter the country.
American one is very funny too, it's like "Are you a terrorist ?" ....hmmm yeah ?
But the korean one is.... quite nice too
ligne 4 !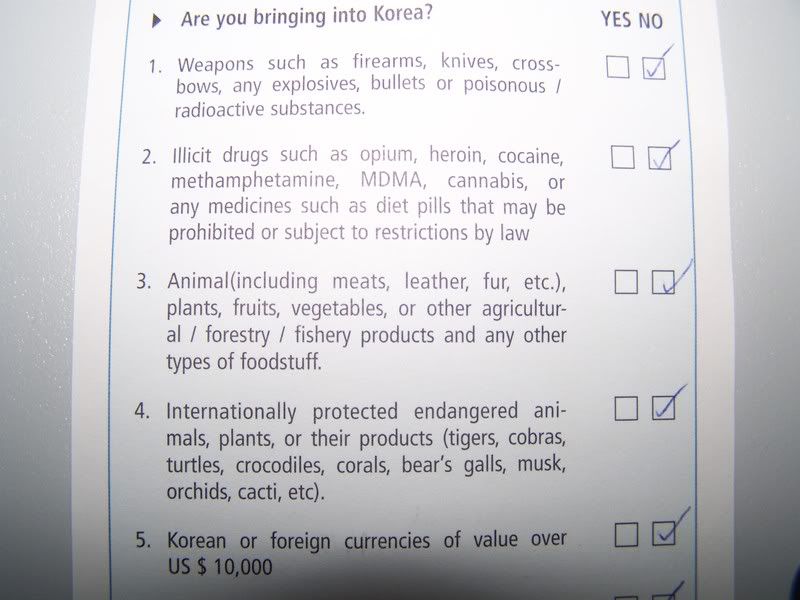 SURE IM COMING WITH MY TIGER. DIDN'T YOU SEE IT, WALKING DOWN THE PLANE ? ^^
*dies*